Avenu Medical. EndoAVF For Life.TM

Avenu Medical, Inc. was founded in 2010 to pursue unmet clinical needs in the hemodialysis and vascular access market. The company has developed the Ellipsys® Vascular Access System which is an innovative, image-guided catheter system used to percutaneously create an arteriovenous (AV) fistula for hemodialysis access.
The minimally invasive Ellipsys System has been used in clinical trials outside the United States. The Company has received approval from the Food and Drug Administration (FDA) to begin a pivotal Phase III clinical trial in the United States through an Investigational Device Exemption (IDE). Patient enrollment for the trial was completed in June 2016 and the company expects to submit the results in a market application to FDA for future commercialization.
The Ellipsys® Vascular Access System is an investigational device and is limited by federal law to investigational use and is not for sale in the United States.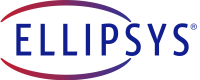 ©2018 Avenu Medical. All rights reserved.